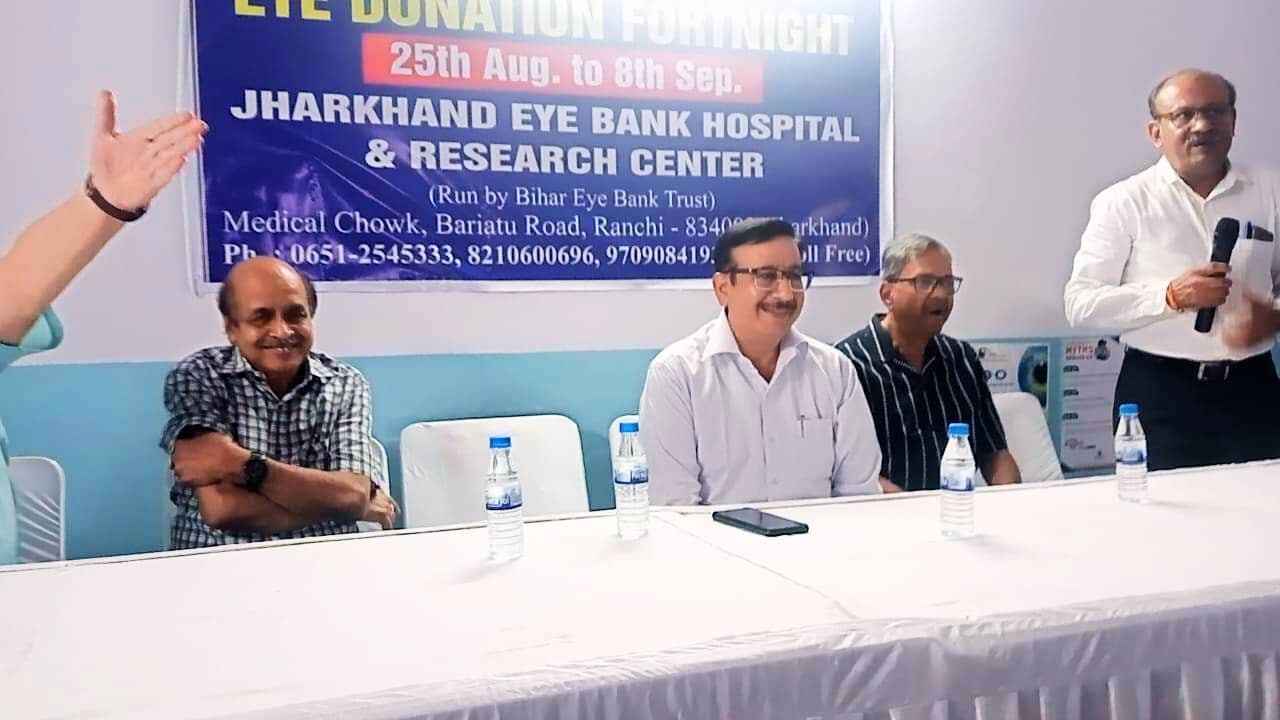 Eye Donation Fortnight 2023
105
105 people viewed this event.
Closing programme: September 8, 2023
All-India Eye Donation Fortnight was observed from August 25 to September 8, 2023.
A closing programme was held in Jharkhand Eye Bank, Hospital and Research Centre, Bariatu Road, Ranchi, at 5 p.m. on Friday, September 8, 2023.
Sri Arun Kumar Singh, I.A.S. Additional Chief Secretary, Department of Health and Family Welfare, was the Chief Guest. Dr. Ajay Singh of RPS Hospital and Sri B. K. Sinha, IPS (Retd.), were guests of honour.
The meeting started with a tour of the hospital by the distinguished guests.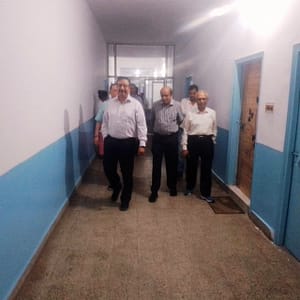 Chief Secretary and others touring "walking"
The three dignitaries were welcomed by Sri Siddhartha Ghosh, Trustee, and bouquets were presented to them. Sri Siddhartha Ghosh told the audience about the meaning of eye donation. He gave some tips on eye care and warned people against excessive use of mobile devices, as this causes eye defects.
Dr. Samuel Aman Toppo spoke about the causes of corneal blindness. If someone dies and his eyes are to be donated, the head should be lifted up a little. The fan should be turned off, but the AC can remain. The hospital must be informed immediately, as the eyes have to be removed within 6 hours of death. The death certificate is essential. Without that, the eyes cannot be removed. When the medical team comes, they must be left alone to do their work. A small sample of blood has to be taken. A consent form has to be signed by the next of kin to allow the eyes to be enucleated.
The body is not disfigured in any way. The eyes are sewn so that the person looks asleep.
Dr. Toppo at Mike
The guests of honour gave speeches commending the work of the hospital. Sri Arun Kumar Singh, Chief Guest, also praised the efforts of the Bihar Eye Bank Trust to hold events during the Eye Donation Fortnight and the work being done by the hospital.
The meeting ended with a vote of thanks. The dignitaries had some tea and snacks with the Trustees and the doctors of the hospital, Dr. T. P. Barnwal, Dr. Vinita Sinha, Dr. Samuel Aman Toppo, and Dr. Ashish Joy Soren.
– Dr. Pronoti Sinha, Secretary, Bihar Eye Bank Trust