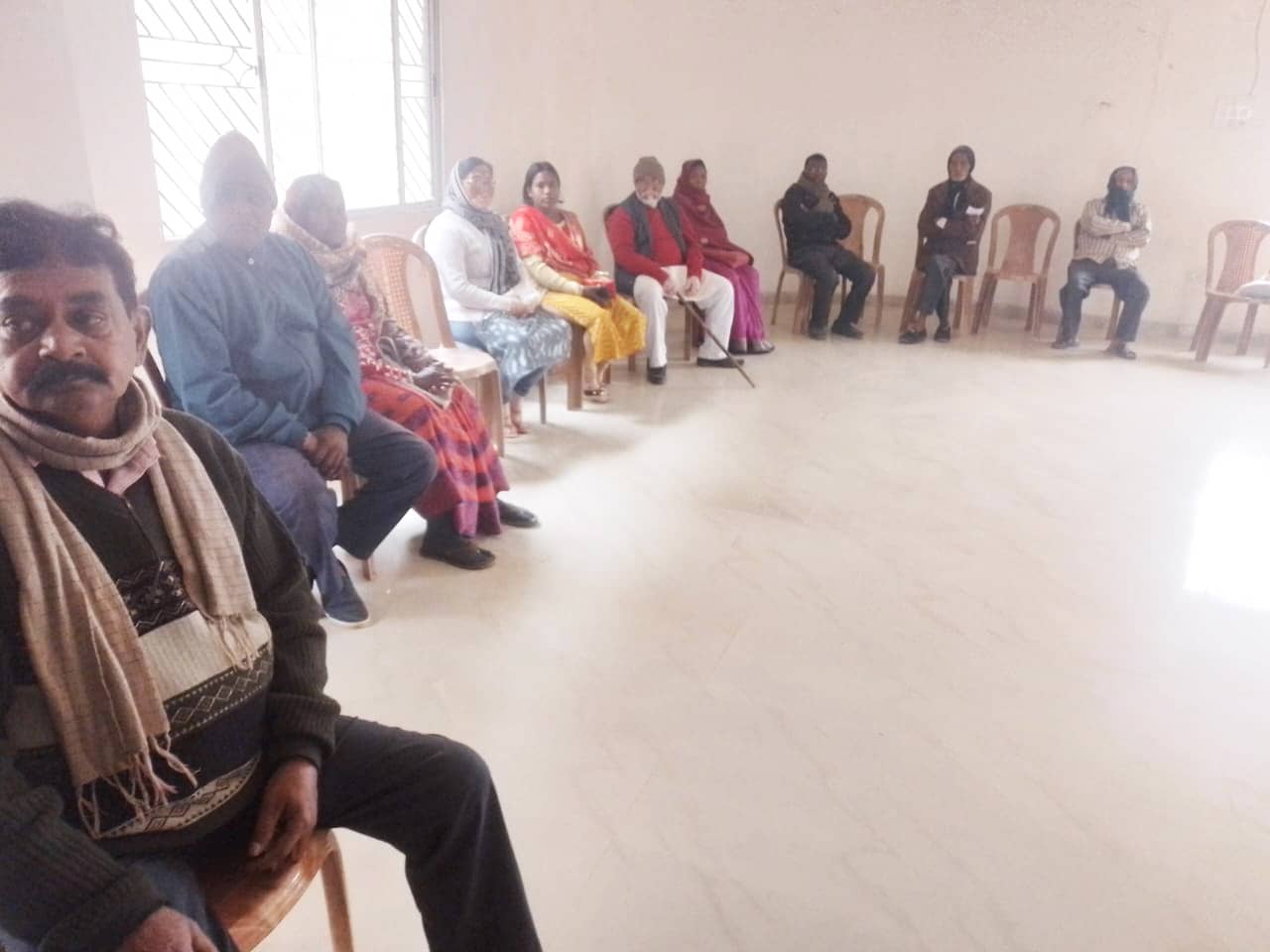 FREE CATARACT OPERATION EYE CAMP
232
232 people viewed this event.
Jharkhand Eye Bank, Hospital and Research Centre with Dr. Sushant Sinha from USA
With the help of Dr. Sushant Sinha, a former resident of Bundu, a free eye camp was organized by Jharkhand Eye Bank, Hospital and Research Centre run by Bihar Eye Bank Trust in the Jila Parishad grounds in Bundu  from 10.a.m. to 2 p.m. on Wednesday 4 January 2022. Dr. Sushant Sinha runs the Blind Mission Project of Central Illinois and is currently on a visit to his home. He has been a prominent patron of the eye bank and hospital since 2001. The camp was held in memory of his mother Late Swarna Lata Sinha and three other family members. The camp was assisted by the District Blindness Control Society, Ranchi.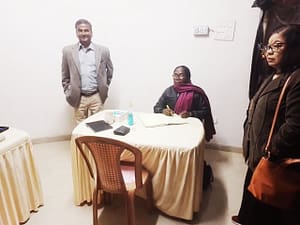 Dr Sushant at the registration table
First, the names of patients were registered. 51 patients were examined. 25 patients were suffering from cataract. Other patients were given advice and prescriptions for their ailments. Patients who needed spectacles were advised to visit the hospital where prescriptions for spectacles would be given and spectacles could also be made. 19 patients with attendants were brought from this camp  to Jharkhand Eye Bank, Hospital and Research Centre in Ranchi. They were transported by bus to the hospital and, in the presence of Dr. Sushant Sinha, the medical team performed the operations the next day. Operations are free of charge. Free food and lodging are given to patients and attendants. Pre operative and post operative medicines and dark glasses are given. On the third day, after discharge, the patients were transported back to the site of the camp. Follow up is done one week and then one month after the operation.
In Memorium
From Jharkhand Eye Bank, Hospital and Research Centre Dr. Vinita Sinha attended to the patients. Assistants Nitu Kumari and Sister Josepha Dungdung and Ravi Shankar Kumar helped in the camp. Sri Siddhartha Ghosh, Trustee Bihar Eye Bank Trust and awell wisher Sri Gokul Sahu were also present. Sri Rohit Sinha, President Ranchi Youth Congress, took an active part in the camp and in talking to the press. Well known people from Bundu were present with Dr. Sushant Sinha such as Sri Kumar Roshan, Sri Braj Pande, Sri Vishal Singh, Sri Roshan Mahto, Sri Nitish Singh and others.
Dr. Vinita examing patient
– Dr. Pronoti Sinha, Secretary, Bihar Eye Bank Trust