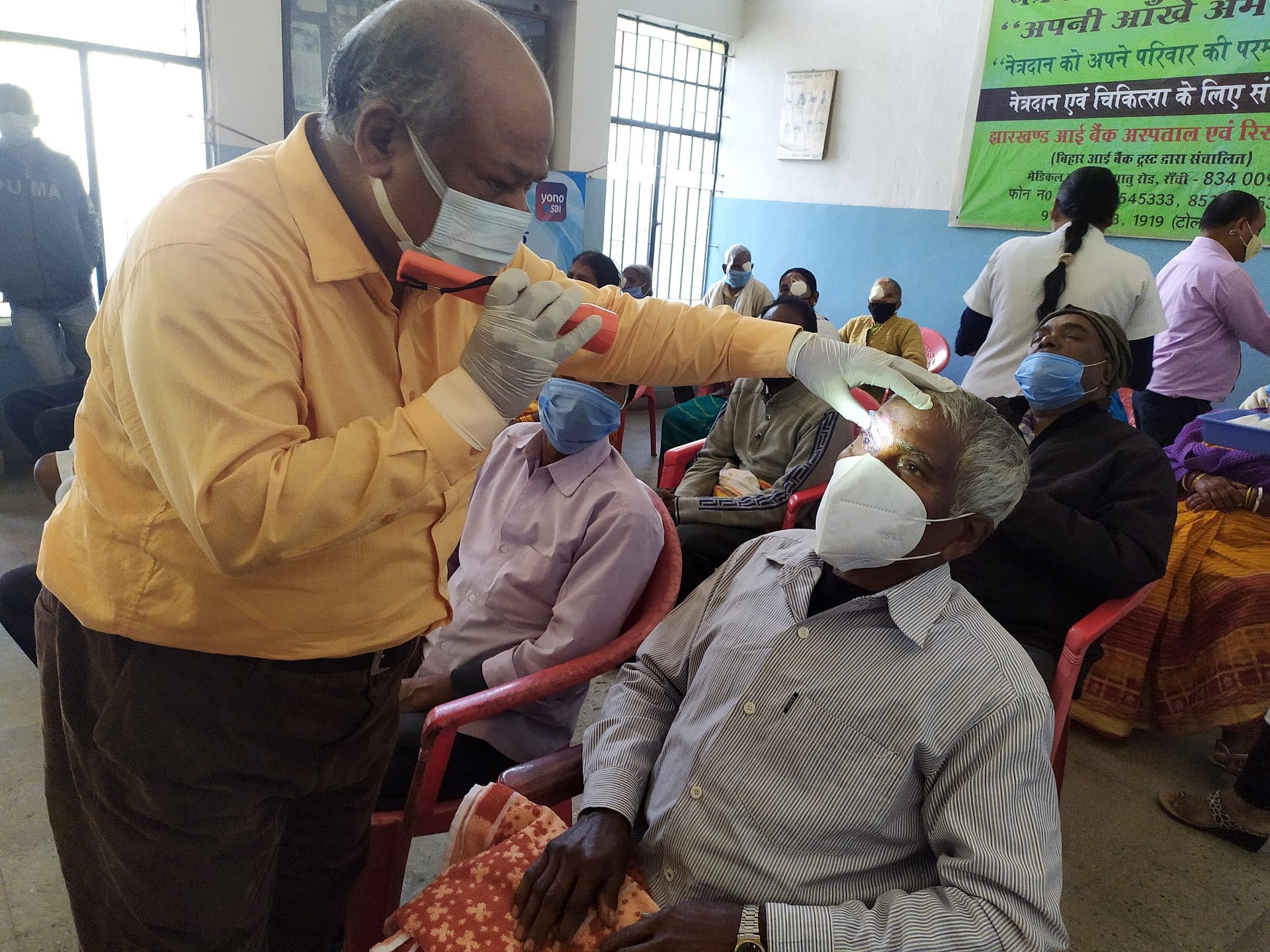 Successful Camp in Bundu by Jharkhand Eye Bank Hospital and Research Centre
419
419 people viewed this event.
On  February 24, 2021, Jharkhand Eye Bank Hospital and Research Centre in coordination with Dr. Amarjeet GP took the initiative to run a health camp at Milon Club situated in Bundu, Ranchi Jharkhand. To support this philanthropic effort for the welfare of people, Karn Lohra, a trainee assistant marked his significant role by arranging a team of four. Considering the effect of pandemic and adhering to its norms, they made sure that there was no crowding, and the wearing of masks by everyone was a mandate. Mr. Gourinath Sinha, advocate, a long-term supporter, helped in the preparation for the camp. Dr. P. Sinha, secretary, Bihar Eye Bank Trust, supervised the smooth running of the camp.
Blood sugar level was tested for patients suffering from cataract. Dr. Vinita Sinha was assisted by Babita Kumari, Anupam Reena Toppo, and Josepha Dungdung for this. All the patients were told to assemble at 2.30 for a bus that took them and their attendants to the Eye Bank Hospital in Jharkhand, Ranchi. A total of 103 patients were screened this time.
The patients dealing with other problems consulted Dr. Amarjeet. Out of 24 cataract patients, 18 were suitable and were operated on February 25,  2021.  They were discharged on February 26, 2021, with proper medicines and dark glasses. Alongside, they were given certain instructions to come for follow-up.
To take precautionary measures in these times of Covid, the beds were placed at a distance and patients ate at tables under the trees. Following this successful completion of the camp, the patients expressed their gratitude and appreciated the care and attention they received from this Eye Bank Hospital and Research Centre, its team, and the doctors.