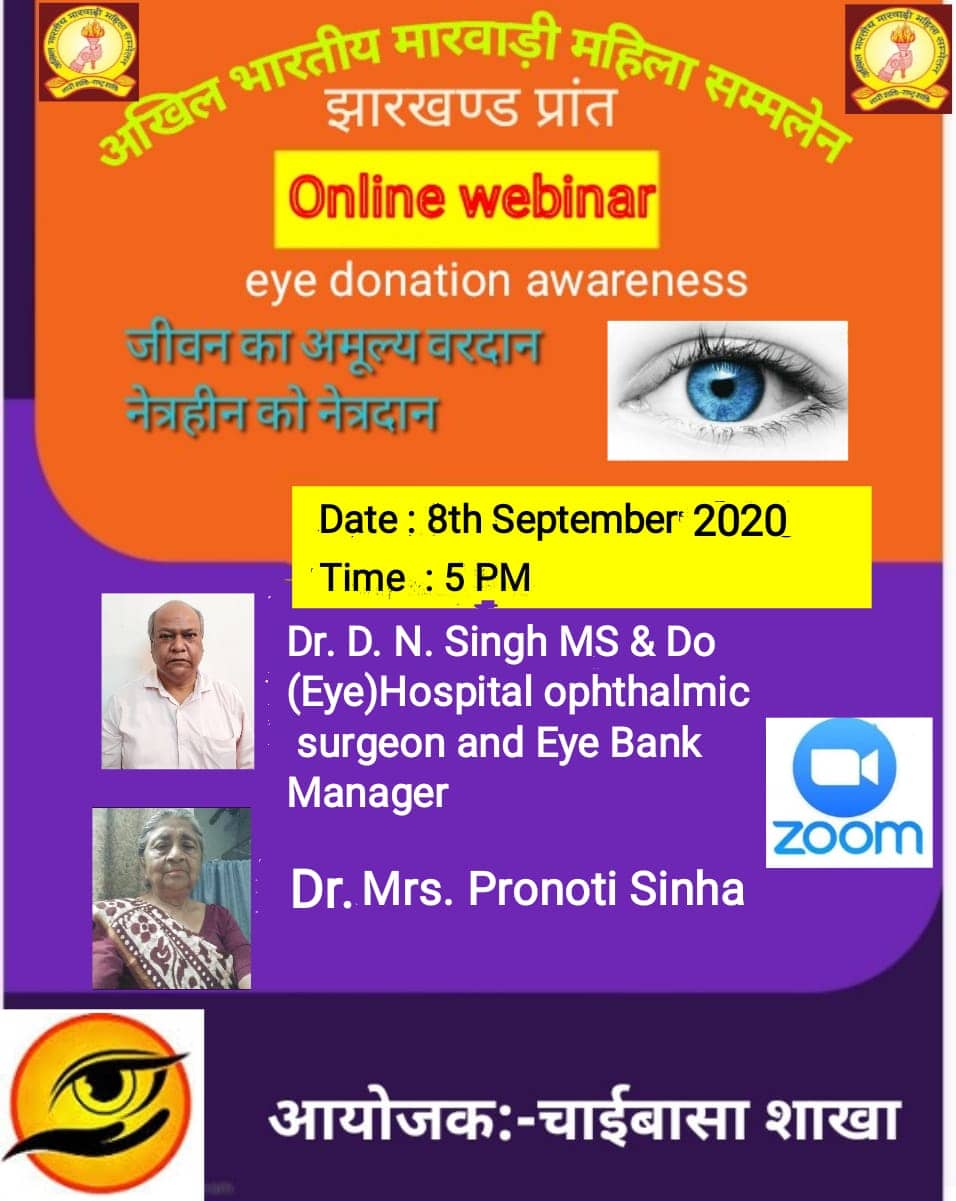 Akhil Bhartiya Mahila Marwari Sammelan
841
841 people viewed this event.
The CLOSING PROGRAMME of the Eye Donation Fortnight was a Zoom meeting with Jharkhand State Marwari Mahila Sammelan on 8th September. The Chaibasa branch organized this very well attended meeting. What some of the members said in their speeches showed that they were already aware about eye donation and were even thinking of setting up Eye Donation Centres.
Dr. Pronoti Sinha spoke of the sufferings of the blind and the need for eye donation if transplants were to be done to restore sight. She appealed to the audience to help in spreading awareness. She also pointed out that normally people do not know about corneal problems. In smaller towns and villages, these problems may not be diagnosed and the person who cannot see well is considered blind. If we see anyone like this, we should advise them to have a check up in a good hospital to see whether it is a problem to be solved by cornea transplant. Both donors and recipients are to be identified.
Dr. D. N. Singh discussed the procedure of eye donation. when members asked how they could set up an Eye Donation Centre, He invited them to come to the hospital to see the kit required and get relevant information.