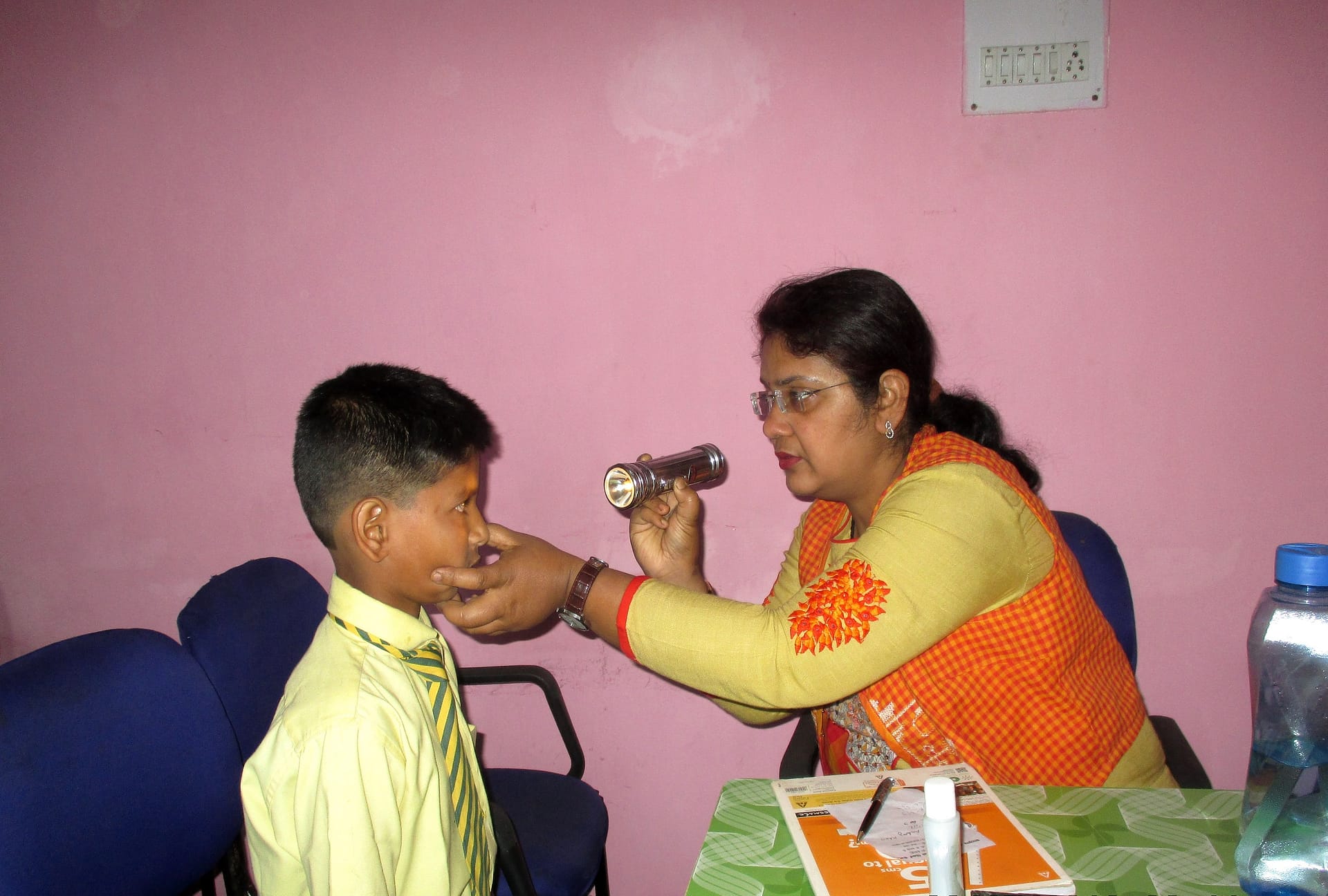 Eye Testing at M. M. K. High School, Bariatu
647
647 people viewed this event.
On 27 March 2019, Bihar Eye Bank Trust which runs Jharkhand Eye Bank Hospital and Research Center, Bariatu Road, Ranchi, organized an eye screening for students and staff of M. M. K. High School.
Children sometimes have eye problems and rub their eyes or frown when reading or looking at the blackboard. Sometimes their eyes water. Often their teachers or parents are too busy to notice these signals.
Being aware of this issue, Sri Tanveer Ahmad, Director of M. M. K. School, Bariatu, Ranchi, had earlier requested the Hospital to arrange for eye testing at his institution.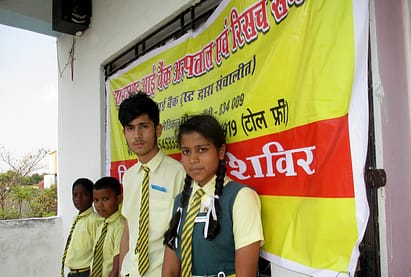 Our Dr. Vinita Sinha, along with assistants Punam Linda and Bhanu Kumari conducted the camp at the School.
The teachers of each class selected students who had some eye problem. Starting with the youngest classes, the students were lined up and examined by the doctor. Some teachers were also tested. Those who needed medicines for minor ailments were given prescriptions. Those who needed spectacles were advised to come to our Hospital, or to go to any hospital of their choice to get tested for spectacles.
During the camp, the school management arranged tea and biscuits for the hospital team. We thank the School for the opportunity to give our service, and the courtesy during the camp.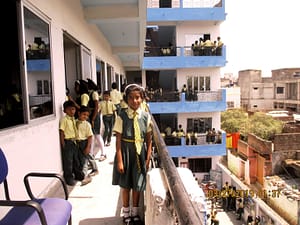 The aim of Bihar Eye Bank Trust is to remove preventable blindness. In order to make sure that school children do not suffer from bad eyesight in the future, Bihar Eye Bank Trust encourages schools to have yearly eye tests for the students so that faults are detected early. This will help to safeguard the vision of the young.