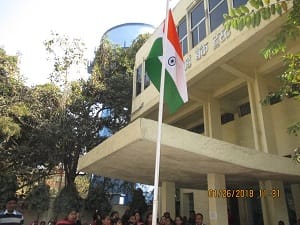 Memories of yesteryear – 15th August
546
546 people viewed this event.
As 15th August approaches, we realize that our celebrations have to change. Because of the pandemic, schools are closed. People are advised not to gather in large numbers. Usually about 30 children from Hi-Q International Academy would come to Jharkhand Eye Bank, Hospital and Research Centre with their teachers to sing the national anthem and some patriotic songs. Patients who were present, hospital staff and the children enjoyed this event. At the end, the Chief Guest and doctors would distribute gifts to all the children present, including those who had come to watch. All would have the traditional laddoo to celebrate. Vendors from near the hospital would also come and participate. We are thinking back to the last such event – 15 August 2019.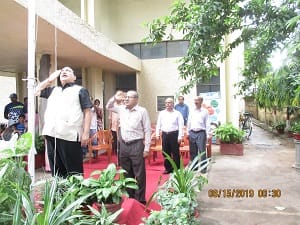 Dr. Ajay Singh of R.P.S. Hospital was the Chief Guest. A number of guests were present. The children sang for them all. Let's look back to 2018
The children were there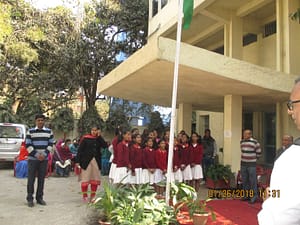 The flag always waves regally in spite of the pandemic.
Staff and guests at the flag hoisting on 15 August 2021.(Masks were removed only for the photo!)
Dr. T. P. Barnwal hoisted the national flag. Gifts were distributed to the children present and to the staff.
– Dr. Pronoti Sinha, Secretary, Bihar Eye Bank Trust