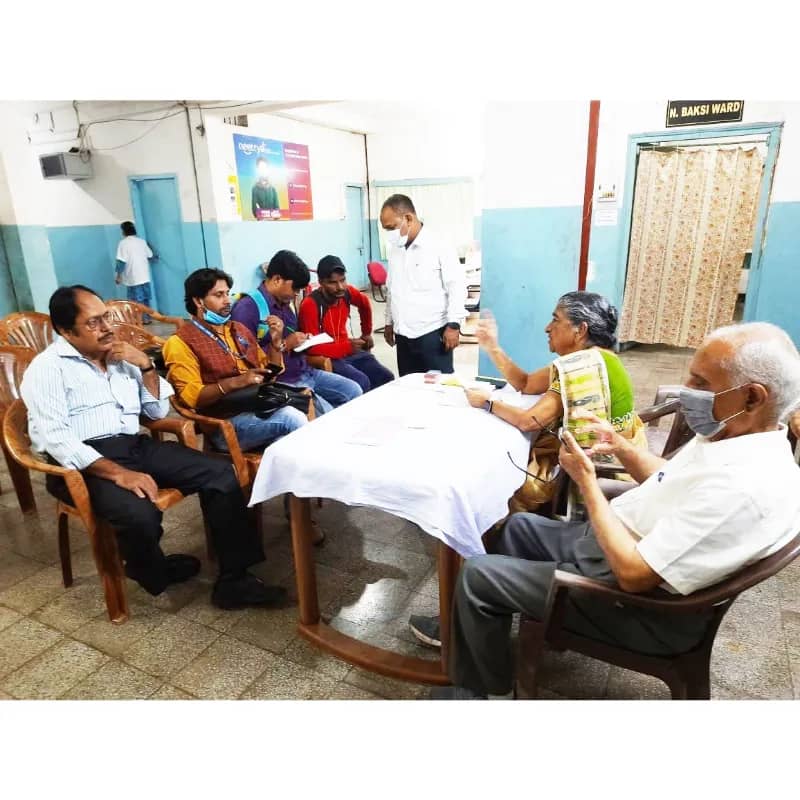 Press conference
250
250 people viewed this event.
On Wednesday 24 August 2022, a press conference was held in Jharkhand Eye Bank, Hospital and Research Centre to inform the press and media about the events planned by Bihar Eye Bank Trust for the All India Eye Donation Fortnight which is observed every year from 25 August to 8 September.
Dr. P. Sinha, Secretary Bihar Eye Bank Trust, regretted the lack of eye donation in eastern India. Owing to the lack of eye donations, surgeons in this region did not specialize in eye transplant. As a result, patients in Jharkhand have to go to distant hospitals for eye transplant. In 2013 we came to know about Central Distribution System (CDS) which is an organization where eye banks can send their extra eyes for use by other eye banks. This has been set up in Delhi by SightLife USA, perhaps the largest eye bank in the world, and the Eye Bank Association of India. For patients who could not afford to go elsewhere, we have transplanted 42 eyes in Ranchi with corneas from Bhubaneshwar,  Hyderabad, Kerala and Vishakhapatnam through CDS.
In addition to spreading awareness about the need for eye donation, Bihar Eye Bank Trust has addressed the need to safeguard sight. For this eye testing will be done in 3 schools during and after the Fortnight. A free cataract operation camp is being organized and free eye check up for the press and media. The fortnight will end with a Closing Programme in Jharkhand Eye Bank, Hospital and Research Centre at 5 p.m. on Thursday 8 September 2022. Dr. Mahua Maji MP Rajya Sabha will be the Chief Guest and Sri C. P. Singh MLA Ranchi will be the Guest of Honour.
Snacks were distributed to the members of the press and media who came to the conference.
– Dr. Pronoti Sinha, Secretary, Bihar Eye Bank Trust