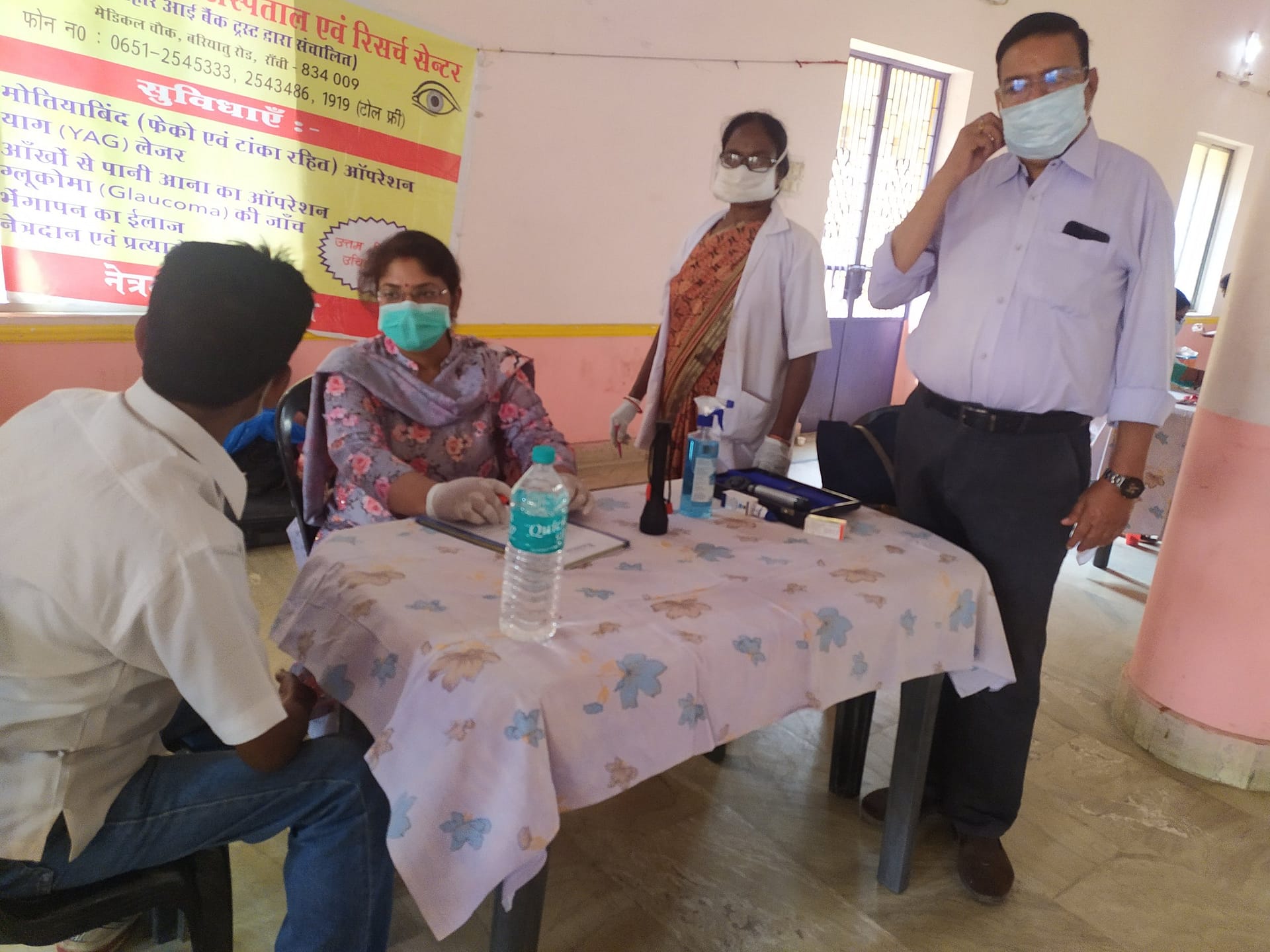 Eye Camp and Blood Donation Camp in Silli
752
752 people viewed this event.
On Wednesday, March 17, 2021, Bihar Eye Bank Trust and Saundik Jagran Manch organized an eye camp and blood donation camp in Saundik Bhavan, Silli.Preparations were made and advertisement for the camp was done by Saundik Jagran Manch.
Eye testing was done by Dr. Vinita Sinha assisted by Babita Kumari, and Sm. Josepha Dungdung. Medicines were prescribed where necessary. People with weak eyesight were advised to have their eyes checked for spectacles in a hospital. Sri Karn Lohra and Sri Ravi Shankar Kumar helped to direct patients to the doctor and to answer their queries.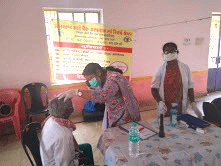 People were advised about proper eye care. Pamphlets were distributed about eye donation and questions about this were answered. Although cataract can be cured by an operation with artificial lenses, corneal blindness can only be cured by transplanting cornea from a dead man's eyes to the blind person. Therefore eye donation is necessary if we want to restore sight to the blind.
Out of 5 patients identified with cataract, three came to the Eye Bank and Hospital in Ranchi for operation. They were operated on 18th March and discharged on 19th March with medicines and dark glasses. Free food and lodging was given to them. They were called for follow up one week later.
A team headed by Dr. Amrish had come from Sadar Hospital Blood Bank to collect blood. The gift of blood may mean new life to someone after an accident or a severe illness. People have begun to be aware of this need. Five people donated blood.

Dr. P. Sinha, Secretary and Sri Siddhartha Ghosh, Trustee of Bihar Eye Bank Trust, which runs Jharkhand Eye Bank, Hospital and Research Centre, supervised the smooth running of the camp. The members of Saundik Jagran Manch with their President Sri Radhe Shyam Sahu rendered significant support.